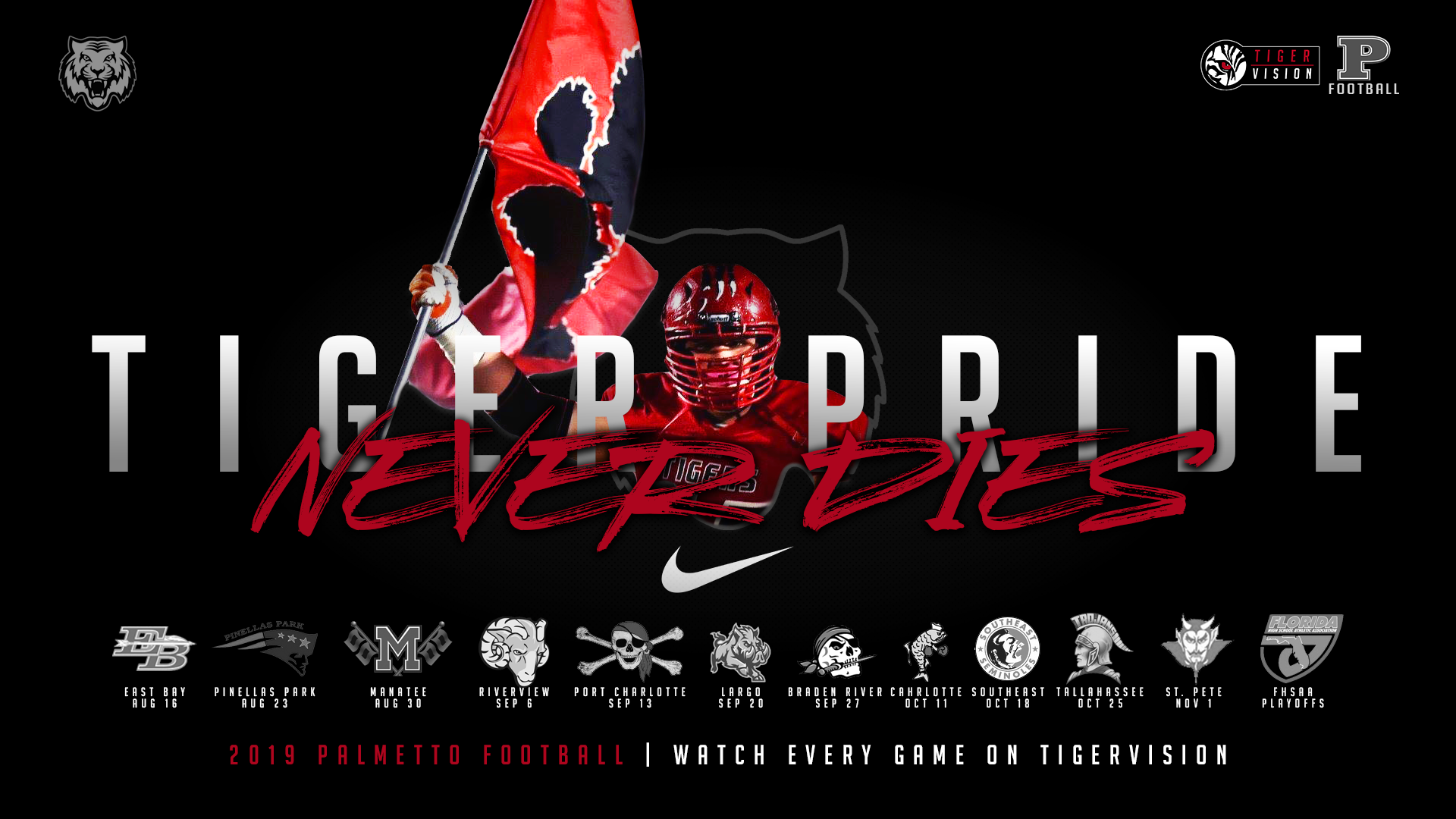 Want to give your computer a Palmetto Tigers look? We've got you covered. Just follow the instructions below to download and set up your desktop background. Always check back for new content on this page throughout the year.
Instructions: 
Find the backgrounds you like and click the link to view them full-size.
Once your in the full-screen view of the background you selected, right-click (PC users) or control-click (Mac users) and select "Save File As"
After you've saved the background to your desired file location, go to the folder and select it.
If using a PC, right-click on the image and select "Set as Desktop Background" or "Use as Wallpaper."
If using a Mac, control-click and select "Set Desktop Picture"
Enjoy and Go Tigers!