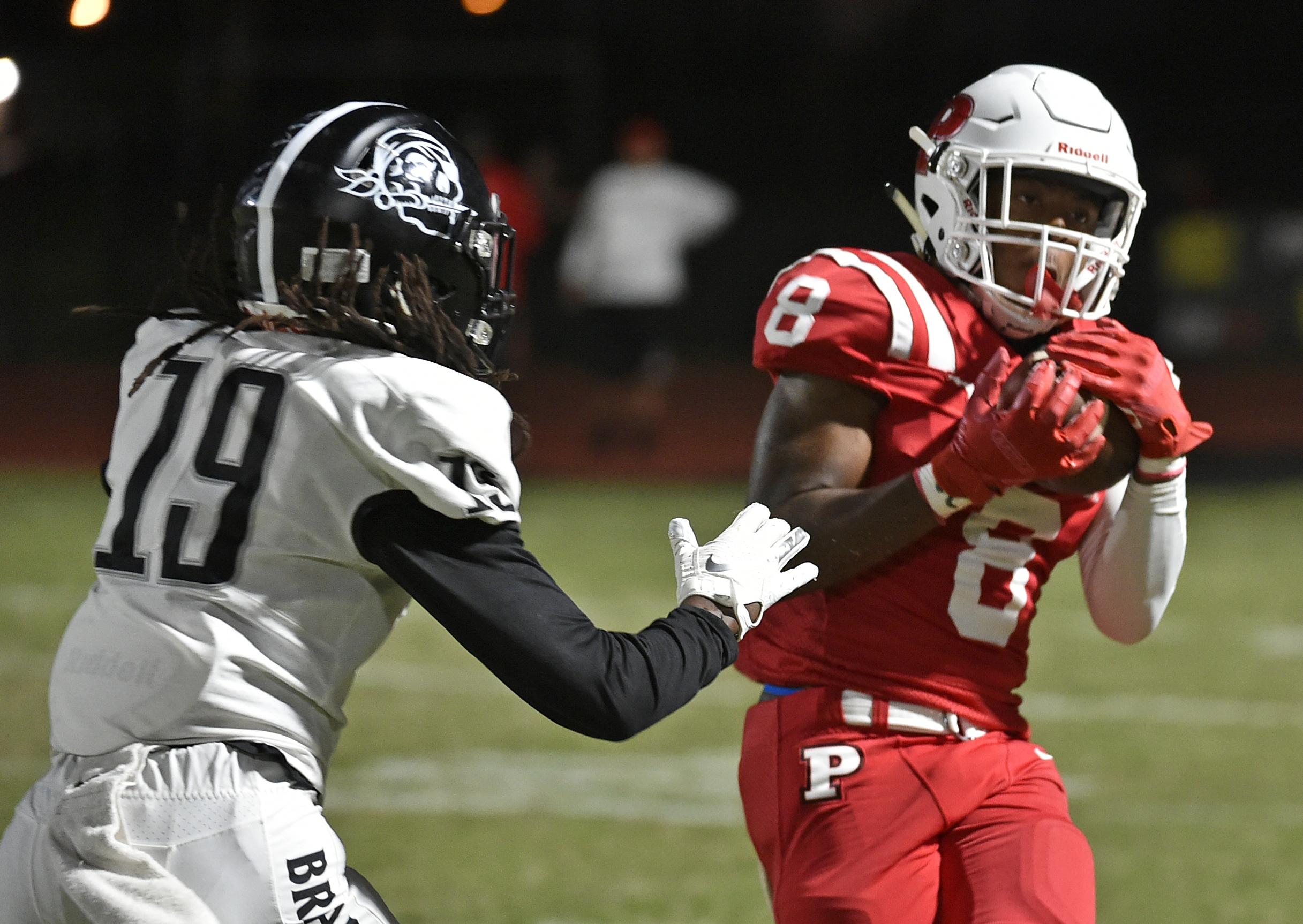 Palmetto High had a district match up against the Braden River Pirates. Coming into the game, both teams knew it would be a dogfight and so did everyone else. This game was dubbed game of the week and even some people calling it the game of the year.. The game was a defensive battle in the first half. As both teams drove the ball down the field but could not capitalize at the end of the drive. Their first half ended with a final score of 3-3 in a close match up.
The second half began with the Tigers opening with the ball. The half opened up with a series of dink and dunks from Xavier Williams for first downs. The drive would be capped off by a field goal by Raphael Gonzales. The Palmetto Tigers defense then stifled the Pirates offense and forced a punt. The Tigers then methodically drove to the 19 yard line. The drive ended with a tough 19-yard touchdown run by Sagel Hickson. The Priates came out driving down the field and managed to get down to the Tigers' 25 yard line. That drive was brought to a screeching halt when senior cornerback Raeqwon Crawford then picked the ball off when he jumped an out route. It was now time for the Tigers to shine. Edravian (Bubba) Butler then caught an 87 yard touchdown. The Tigers then complete a pass to Lajohntay Wester for a huge 47 yard gain. Called back 15 yards for excessive celebration. This just set up a beautiful 26 yard touchdown.
The game then ended 27-3 with the Tigers scoring 24 unanswered points in the second half. Coach Marino talked about this pregame and at halftime. Marino told the players that nobody could stand toe to toe with them for 4 quarters and he was right. Palmetto continues their dominance as they move on to be 6-0 on the year. The Tigers are now ranked 91 in the nation out of 26,000 schools. Next week the Tigers get to rest up while on a bye week.